Volunteering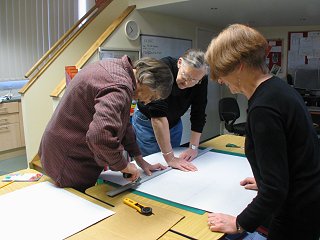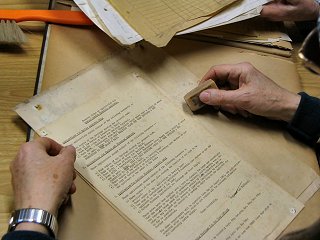 Bishop's Castle Heritage Resource Centre and the two town museums, the House on Crutches Museum and Bishop's Castle Railway and Transport Museum are voluntary organisations. They are are run by enthusiastic volunteers from the local community, and everyone is welcome to become involved in a wide range of activities, whatever their skills and available levels of commitment.
If you would like to become involved, there are many areas where you can help. You could work with the collections - stabilising their condition, managing the flow of items in and out of the store, or photographing and cataloguing them.
Some activities involve working with people of all ages - helping to host visits, taking materials out to groups and schools and assisting researchers. A wide range of other activities are available, from documentation and administrative tasks to mounting displays and carrying out research and developing educational materials. And if you have management skills or a talent for marketing or publicity, we can definitely find an outlet for them!
As well as finding out more about your local heritage, and maybe developing new skills, you will be making a valuable contribution towards this community endeavour. If you are interested in any of the activities, an ongoing programme of training is on offer and a warm welcome awaits!
Our volunteer handbook illustrates the policies we have in place to support and protect volunteers' interests. We have full public and employers liability insurance .
For further information and an invitation to look around please contact us.