Educational Visits
Opening the Door to Heritage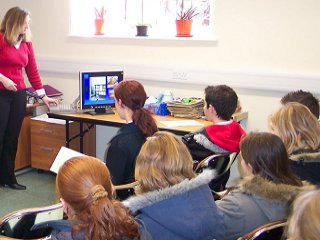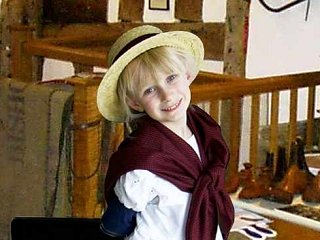 Bishop's Castle Heritage Resource Centre, the House on Crutches Museum and the Bishop's Castle Railway and Transport Museum welcome group visits by prior arrangement, although both museums have limited access for people with restricted mobility. A small charge is made for visits.
Your visit might focus on one of the following:
An introduction to BCHRC and the museums of Bishop's Castle.
How a Museum Works- A behind-the-scenes look at a small local museum.
The World of Work - A look at the various businesses and activities that supported the economy of rural communities in the past.
Changing Town - Find out about the history of this small market town with particular focus on the changing shape and role of one of the town's oldest buildings - the House on Crutches.
Catching the Train - A look at the history of a troubled, but well loved little rural railway, the Bishop's Castle Railway.
Childhood - An opportunity to find out about, and examine for yourself, artefacts relating to domestic life and childhood in a small rural community.
If you want your visit to have a different focus, please contact us and we will do our best to meet your specific requirements.
The House on Crutches and the Railway Museums are housed in small historic buildings. We welcome large groups, but we recommend that a visit is booked to all three sites in smaller groups so that everyone can be accommodated.
Our volunteers can visit your school or organisation to talk about our work, show documents, pictures or artefacts. We can also introduce some of our recent research topics, such as the African's Grave or Bishop's Castle Bowling Club which occupies the site of the keep of the former castle, and is part of a scheduled ancient monument.