Affiliates
Become an affiliate and help secure the future
Bishop's Castle Heritage Resource Centre is a community facility run by volunteers from a partnership of heritage groups. It provides partner groups and the wider community with: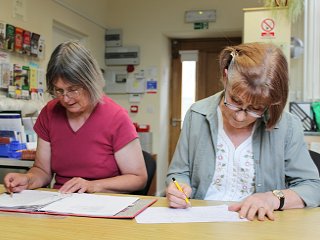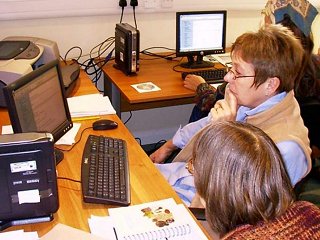 access to secure museum standard storage
workshop space for document and artefact stabilisation
support and training
meeting space with facilities for electronic and traditional presentations
Reseach project support and/or service
If you like what we are doing, we invite you to become an affiliate, either as a private individual or an organisation. It costs £25 per year for organisations or £10 for individuals, which entitles you to:
25% discount (organisations) or 10% discount (individuals) on all BCHRC charges (excluding storage)
concessionary rates for talks and outings
Your affiliation fee will be a significant contribution towards ensuring that BCHRC continues to preserve and make available the wealth of local history. However far away you are, we will keep you informed of our activities through the News page of this site and our occasional newsletters. Thank you for your support.
If you wish to become an affiliate, please print out and complete our Affiliation form and send it to us with a cheque (made out to BCHRC) covering the affiliation fee.