Learning Resources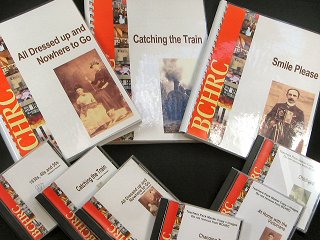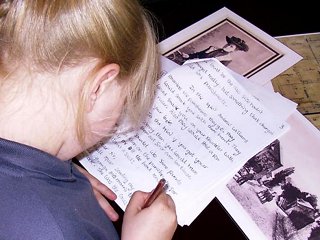 We have developed a series of resource books and linked CDs suitable for teachers and home educators.
Themes available include:
At Home with the Victorians - A look at the world of the Victorians.
Changing Town - Examining the changing face of a small market town.
The 1930s, 40s and 50s.
Childhood.
Catching the Train - A look at the troubled history of the Bishop's Castle Railway in addition to general activities relating to railway transportation. Produced in collaboration with Bishop's Castle Railway Society.
Smile Please - Developments in photography from 1860 to 1950.
All Dressed up and Nowhere to go! - An examination of clothing and accessories.
Packaging.
Bishop's Castle Heritage Resource Centre - A Case Study - A look at how a unique volunteer-run organisation operates.
Archaeology and a Look at Celtic Bury Ditches - A look at the work of the archaeologist with particular focus on the as yet un-excavated Iron Age site of Bury Ditches, Shropshire. Produced in collaboration with Neil Hurd and Catuvellauni - a British Iron Age living history organisation.
Our Farming Roots - A series of images and text covering many aspects of farming from the late 19th century to the 20th century.
The Changing Landscape - currently in production in 2010, images of maps, documents and photographs reflecting changes in land use over the last 150 years in Bishop's Castle and its surrounding parishes.
For 2011/2012 we are planning to develop Chronicles of the Shropshire Hills in collaboration with local schools.
All of these books and CDs are available to hire or buy. Please contact us for further details.