Research Facilities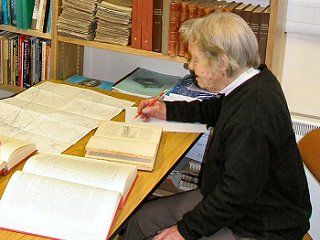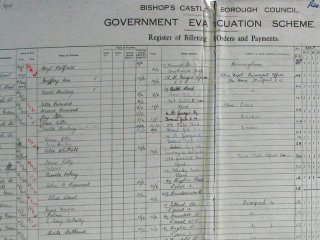 The range of research resources at Bishop's Castle Heritage Resource Centre is growing all the time, and has increased since our Heritage Lottery funded project to open as a Local History Centre. We can also provide access to the House on Crutches Museum collection by arrangement.
In addition researchers can:
Have access to our reference collection of secondary sources on Shropshire, notably the Roger Brown Collection of local history reference books, placed here in memory of Eric Brown of Shrewsbury.
Have access to original local collection material or copies by arrangement and subject to the owner's agreement.
We can help you by:
Locating information held elsewhere through our links with local heritage organisations.
Providing printed copies of many items up to A3 size, subject to copyright restrictions .
Searching our resources and reference books on your behalf.
A small charge is made for most of these services. Please contact us to find out more.
Our volunteers also carry out research projects and have produced some publications which can be bought from BCHRC as well as a range of free leaflets about local history, under the banner Heritage on your Doorstep.