Hire of Facilities
Facilities at Bishop's Castle Heritage Resource Centre are available for hire to organisations and individuals. Subject to availability and the Terms of Hire on our hire form you can use: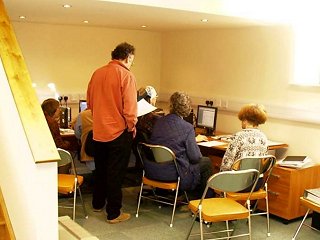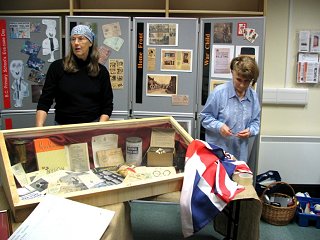 The ground floor activity space
Talks or courses with flexible seating for up to 15 people
Workshops and meetings (folding tables available)
Electronic and traditional presentations
Preparation of displays
The IT workstation and digital equipment
Internet access (with site access restrictions)
Archive quality digitisation of documents
CD & DVD production
Scanning, printing and photocopying
The display equipment and materials
Preparing your own display for one-off events (Display boards are available for hire)
We will assist you to use these facilities or alternatively, for a small extra cost, we will provide the service for you (eg: images, laminates, CDs or even whole displays).
Hire includes use of drink making facilities and a toilet accessible to wheelchair users. The centre management team is disability aware and endeavours to accommodate the needs of the disabled to the best of its ability.