The House on Crutches Museum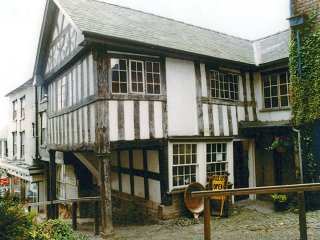 First established in 1993, the House on Crutches Museum is situated in a remarkable timber framed building and houses an extensive social history collection covering many aspects of community life in Bishop's Castle and South West Shropshire.
The story of this unique town is told through displays of local artefacts and memorabilia, temporary exhibits and through the sharing of knowledge by its team of enthusiastic volunteers.
The Museum currently has four rooms devoted to local businesses, domestic life, childhood and agriculture. See the museum's website for more details.